news y articles
New Fully Automatic Programmable Multifunctional Curtain Pleating Machine
2016-04-02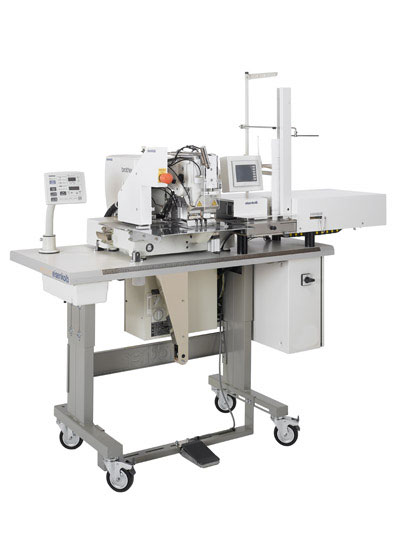 Anxious to innovate and offer better products and services; we have acquired a new fully automatic programmable multifunctional curtain pleating machine.
Now we can execute all steps in the pleating process, such as pleat calculation, machine setting, pleat folding, hook feeding, pleat stitching and pleat tacking; all on one single machine. It is pre-programmed for the production of single and double pleats with embedded Microflex curtain hooks in the length of 55, 75 and 95 mm.
An accurate low capacity line laser always guarantees equal pleat distances accelerating the process while allowing greater accuracy and reduced errors. Needle cooling system for obtaining a sewing speed of 2700 stitches per minute for a production of up to 2200 butterfly pleats a day.
If you want to know more about our drapes and hardware drapery click here